We are an independent wholesale wallcovering distributor, specializing in contract commercial and designer wallcoverings.
What Goes into a Wallcovering Estimate
Request Pricing Quote/Estimate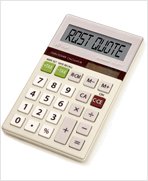 Dear Clients and Customers,

In order for us to process a pricing quote, here are some things you should know. Due to the bad economy, manufacturers are keeping less product stocked in their inventories. For many products, especially our wall and corner guards, wait time is usually 3-4 weeks from time of order. Certain products have a faster turn around time; please inquire for details.

In order to provide you a quote, please complete the following form. Skip sections that don't apply to the products you're interested in.