We are an independent wholesale wallcovering distributor, specializing in contract commercial and designer wallcoverings.
54" Vinyl Closeout Specials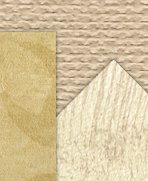 Here at Goldcrest Wallcoverings, our team is constantly shopping for manufacturers' closeouts, buy backs, discontinued products, and overages to save our customers money. The patterns in this section can be yours at bargain basement prices. Made with the same quality you've come to expect from our running lines of vinyl product, the only difference for you is style and price! If any of the products below seem right for your project, give us a call and order now — because supplies are limited!
Our prices are low to begin with, but our prices for closeout product are even lower!
Products listed in this section are sold by the lineal yard. Due to the nature of closeout specials, all sales are final.

Categories
sample
product line
Surplus and Remnants
Description: These small quantity 54-inch wallcoverings remain in our inventory from previous jobs and are available at exceptional pricing. We will confirm availability and condition before order. Please inquire for pricing.
Roll Size: 54 inches wide, variable length

54-Inch Vinyl Closeouts
Description: Goldcest has locked in rock bottom prices for these top-quality 54-inch vinyl closeouts from several of the industry's leading manufacturers. We will confirm availability before order. Please inquire for pricing.
Roll Size: 54 inches wide, 30 yards in length

Damasks/Medallions/Paisleys
Description: Just added for Summer 2012, these commercial vinyl provide a unique array of damask, medallion, and paisley patterns.
Roll Size: 54 inches wide, 30 yards in length